How to Boost Gift Card Sales in Your Retail Store
Gift cards are a valuable asset for any retail business, regardless of its size or industry. According to research, customers who use gift cards tend to spend more money, with a survey by Blackhawk Network revealing that recipients of gift cards had an average overspend range of up to 90% depending on the card's original value. Gift cards also attract more foot traffic to your store and receiving a gift card can prompt customers to visit a store more frequently than they would have otherwise.
Given the undeniable benefits of offering gift cards, it's crucial for retailers to capitalise on this opportunity. If you're not already selling gift cards in your store, you could be missing out on significant sales and potential customers. With holidays and celebrations throughout the year, it's never a bad time to prepare and start selling them in your store.
To help you maximise your gift card sales and effectively market them, we've compiled a list of strategies:
Increase In-Store Visibility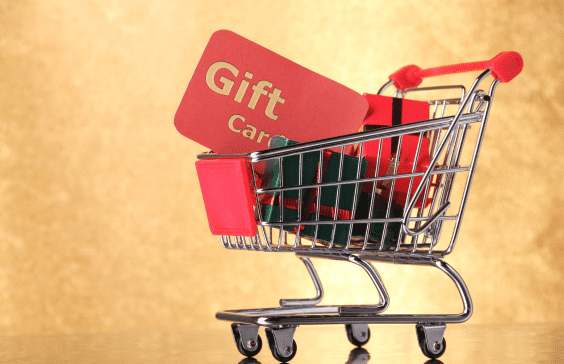 Display your gift cards prominently in your store to ensure customers notice them. Place them near the checkout counter or create dedicated displays in high-traffic areas and the "gift" section of your shop. You can find affordable and ready-to-use gift card racks, shelves, and holders that match your store's aesthetic. For a more personalised touch, consider crafting your own gift card holders or racks inspired by your store's colours and themes.
Cross-Merchandise with Relevant Items
Enhance in-store marketing by placing gift cards alongside relevant products. For instance, if you have a Christmas gifting display, include a gift card rack. An idea to execute this is by cross-merchandising themed gift cards with a particular section. For example, keeping beauty-themed gift cards with beauty products and gift sets.
Proactively Market in-Store
Encourage your sales team to actively promote gift cards to customers. Rather than taking a passive approach, make them an integral part of your add-on strategy. Mention gift cards at checkout or suggest them to customers who haven't made a purchase yet and are leaving the store. Being proactive in selling gift cards will result in increased sales and revenue.
Utilise Multiple Marketing Channels
Extend your gift card marketing across all relevant channels. If you're already engaging with customers through physical retail, eCommerce, email, and social media, ensure you communicate and promote your gift cards through these platforms as well.
eCommerce:

Create gift card-centric banners on your website to raise awareness. During the holiday season, when people actively seek gift cards, this approach can be particularly effective. Additionally, maintain a permanent gift card link on your site for easy navigation.

Email:

Incorporate gift card content into your newsletters or promotional emails. Follow the example of other retailers who include permanent gift card links in their email templates.

Social Media:

Promote your gift cards on Facebook, Twitter, Instagram, and Pinterest. Use eye-catching images featuring your card designs and displays to entice potential buyers. Strike a balance in your social media calendar to avoid overwhelming your audience with constant gift card promotions.
Create Event-Specific Gift Cards
Consumers love giving and receiving gift cards, especially during holidays or special occasions. Besides offering general gift cards, design or create occasion-specific cards for birthdays, Mother's Day, Valentine's Day, etc. Some large retailers create bespoke gift cards and limited edition designs in beautifully designed matching boxes. Tailor your gift cards to specific events relevant to your store, such as baby showers or Father's Day.
Offer a Combination of Gift Card Formats
Cater to modern shoppers' desire for convenience by providing an e-gift card or a "print-at-home" option. Retailers are now giving customers the choice to have e-gift cards emailed directly to the recipient as well as the option of physical cards depending on how soon they need it. This feature appeals to online customers and last-minute shoppers.
Market to Non-Target Customers
When advertising gift cards, think beyond your target audience and consider those who would purchase gifts for your target customers. For example, if you own a spa, target people looking to buy gifts for their partners. When running ads, explore targeting options outside your usual demographic to capture gift shoppers' attention.
Collaborate with Other Retailers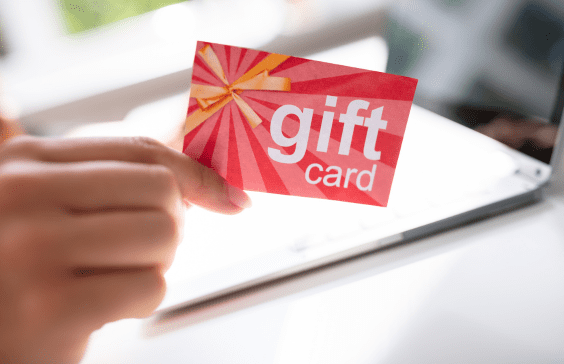 Approach local retailers, preferably those whose products complement yours, and propose a partnership where you market each other's gift cards. Additionally, explore opportunities to sell your gift cards through local shops or regional chains like supermarkets. Keep in mind that revenue sharing might apply, so evaluate the benefits and compatibility before pursuing this option.
Conclusion
One of the biggest mistakes retailers make is not effectively marketing their gift cards. Remember that customers won't automatically purchase gift cards if they're not aware of them. To maximise the potential of these valuable assets, adopt a proactive approach in promoting and continuously refining your gift card marketing efforts. By implementing these strategies, you can significantly boost your gift card sales and drive more revenue for your store.
Why Choose OpSuite?
OpSuite is a comprehensive retail management software that offers features to facilitate the sale of gift cards, allowing seamless gift card transactions during checkout. OpSuite tracks gift card inventory, including sales and remaining balances, ensuring accurate reporting and preventing fraud. When customers redeem gift cards, OpSuite verifies the card's validity and deducts the appropriate amount from the balance. The software also enables retailers to create targeted promotions and offers to incentivise gift card sales. OpSuite's reporting and analytics features provide insights into gift card sales performance, while its omni-channel support allows customers to purchase gift cards through various platforms. Overall, OpSuite streamlines the process of selling gift cards, tracks transactions, and offers tools to boost sales through promotions and offers.
Why Choose RMS?
RMS have worked with ambitious businesses since 2004, supplying tailored software solutions and EPoS hardware from the Shetland Islands to the Seychelles. We work with businesses in most retail verticals, contact us and discover how we can support you to maximise your revenue with the sale of gift cards.
Sign up now for news and special offers!
*We are collecting your email information in order to add you to our newsletter recipient list. You can unsubscribe from our communications at any time. You can do this by contacting us or by clicking the unsubscribe button on any of our communications with you.
You can find more information about the details we hold about you and the way we use them in our privacy policy, and you can access this here or we can send you a copy.