An EPoS System that Matches How You Want to Do Business
Suitable for omni-channel retailers, international traders and multi-store operations, our OpSuite EPoS system can be adapted to suit your specific retail needs. Our experienced team is on hand to help you implement the best Electronic Point of Sale solution for both you and your customers: boosting sales, reducing costs and instantly improving customer relations.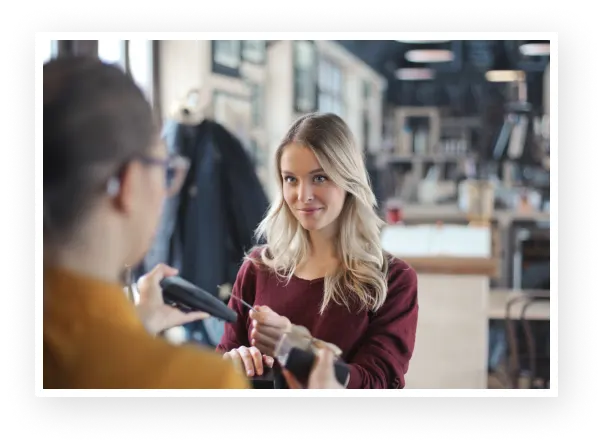 OpSuite – Our Flagship EPoS Retail Management Solution
As well as 24/7 cloud access, our powerful EPoS software offers: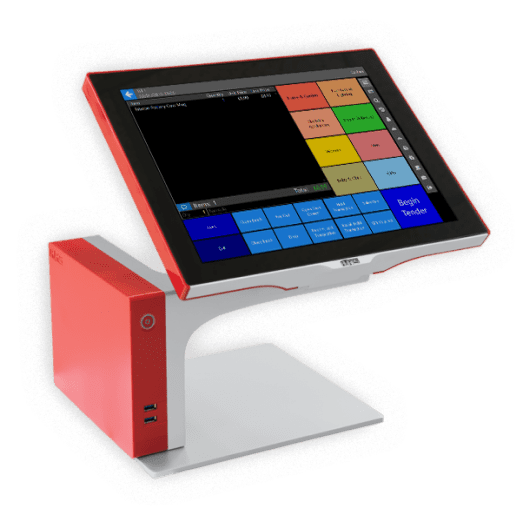 Detailed Reports
Detailed reports, dashboards and alerts to help you make confident decisions and implement plans across your entire organisation.

Promotional Activities
Extensive customer loyalty and promotional activities, along with integrated chip and pin functionality to ensure secure payments.

User Security
User security as a priority, allowing you to customise access for each staff member, along with tailored cashier and customer display screens.

Innovative Devices
Innovative handheld devices to be used for mobile shopping, price queries, queue busting at peak times and stock taking with ease.
Our Process
Every business is unique and needs different approach delivered by a qualified team. With over 18 years of experience, RMS offers a selection of professional services to help you through the process of choosing an EPoS system.
Scoping Your EPoS Project
Our dedicated project managers and EPoS consultants guide you through our process, highlighting exactly how our EPoS Retail Management Solution will benefit your business.
Our highly experienced team start by getting to know your business needs and requirements. We then provide accurate advice and guidance on the best way to drive your efficiency and profitability forward, while also minimising costs.
During this exercise we work with you to identify exactly what is needed to deliver the system you require on time and within budget.
Whether you are a single retailer, a small retail group, or a large retail chain, we tailor our EPoS Retail Management System to be exactly what your business needs to thrive.
Planning Your EPoS Project
This step is where we plan and outline a solution to the needs identified during your EPoS Retail Management System scoping session.
Our comprehensive plan details the integration of your operational rules and policies into the proposed EPoS Retail Management Solution. Any special requirements that need to be configured will be outlined, along with a project plan to detail the deployment of your system.
Our meticulous approach to the planning stage of your EPoS system allows us to efficiently plan and set up all of the EPoS equipment you need, with very little disturbance to the everyday running of your business.
During this stage, you can familiarise yourself with your new EPoS system and learn exactly how its powerful performance and customised features will benefit your business in practice.
Implementing Your EPoS Plan
During this stage our experienced team visits your business on an agreed date to install and configure everything that's needed to get your new system up and running.
We always start by organising an EPoS Workshop. This involves sitting down with one of our experts and using a test EPoS system to work through your system's processes e.g. how to integrate a complex promotion or change the interface for specific staff.
Next, we provide you with the hardware and software. By pre-installing and configuring everything at our headquarters, we minimise your downtime and get you set up as quickly as possible.
Finally, we provide you with documentation and end-user EPoS training. Our qualified staff will be available to train your staff prior to your system going live. Once you're up and running, we'll also be available to troubleshoot any teething problems and ensure that your team is comfortable using their new EPoS system.
Supporting Your EPoS Success
After going live with your new EPoS system, we can provide support as you need it. We can help with any teething problems, technical issues and training for new staff as required.
Should you experience any issues with your EPoS system, we have a dedicated support team consisting of engineers who have experience with your system. When you call — you'll know that you're speaking to the experts!
We work very closely with the software development team to ensure that all aspects of your EPoS system are streamlined. Should a problem arise, we are there for you, keeping you up-to-date with resolutions and letting you continue to manage your business.
As one of the fastest growing EPoS services we offer, quality staff training in OpSuite is extremely important to us. We focus on ongoing staff development through the training of new staff members, as well as providing workshops on new features. This can all be carried out remotely or on-site.
What Ambitious Retailers Are Saying About RMS

"RMS always provide a superb EPoS service. They are quick to respond and always willing to help resolve any issues. They never fail to deliver a professional and prompt solution to any problems we may have. I would have no hesitation in recommending RMS to anyone wanting an EPoS system and support."
"I can honestly say that RMS are, and always have been, the best EPoS IT company I have ever had the pleasure of working with. They have always delivered on time, within the initial quotes and often beyond expectation. Having been with RMS for over 10 years we simply would not use anyone else."
Increase your profitability with our Free Report
While turnover and revenue are vital metrics for any retailer, your profits are key to your success. In this brochure we'll take a detailed look at six ways to boost retail profitability and how OpSuite Retail Management Solution can support you and your business.
Let us show you how to:
Sell more to your existing customers
Be smart about purchasing
Reduce operational expenses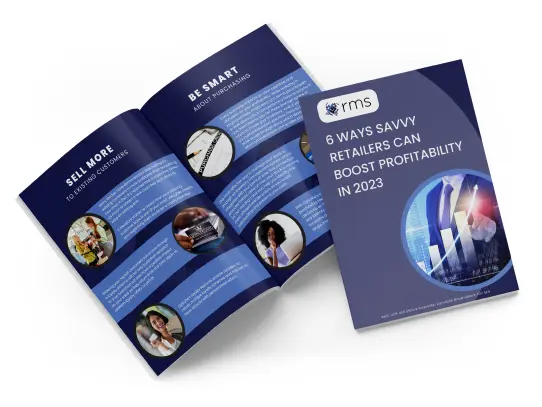 We only work with trusted partners for all of our EPoS hardware needs: