Master The Art of Seamless Sales With OpSuite EPoS
Streamlined Sales For Arts And Craft Retailers
Simplify your inventory management with OpSuite EPoS
Since 2004, RMS have been delivering effective EPoS solutions to fast-paced industries. Now, as leading EPoS solution providers in the UK, we're proud to bring OpSuite to your farm shop or delicatessen and watch your business thrive.
With such a diverse range of products available in arts and craft stores, it can be challenging to keep track of various sizes, colours and multipacks — especially during peak times. On top of this, with the addition of online sales and the trend for in-store coffee shops ramping up, your point-of-sale process needs to be more efficient than ever.
This is why there's no better time to get your business model under control with a reliable EPoS solution. OpSuite EPoS is the perfect match for your arts and crafts shop, enabling you to streamline your operations and ensure smooth handling of your dynamic business needs.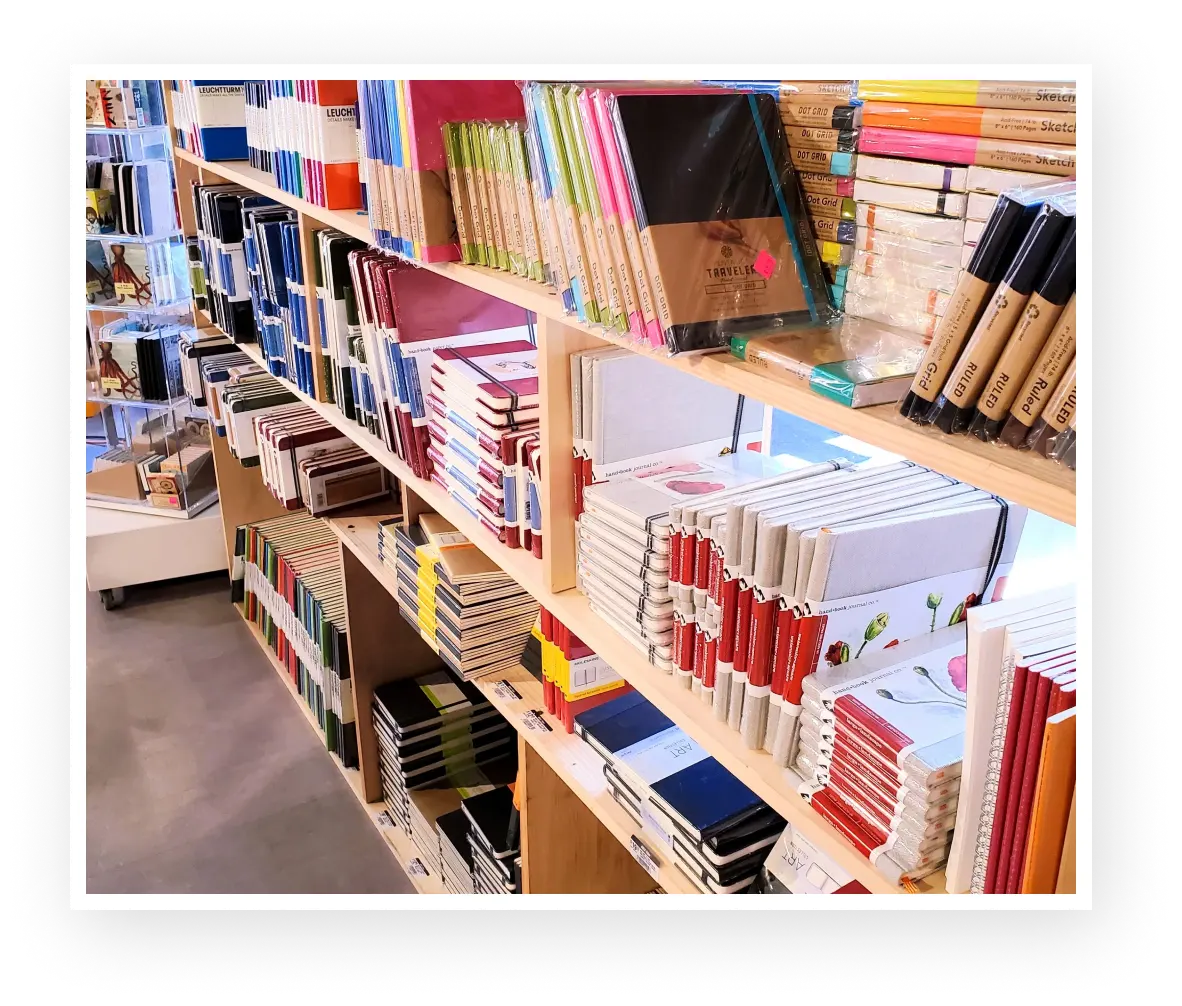 Discover the smart choice of EPoS for your Arts and Craft Shop
OpSuite — the leading choice of EPoS for arts and craft retailers
Whether you sell online, in-store, or both, OpSuite's intuitive EPoS software is tailor-made for your business needs. With features designed to promote quick and efficient customer service, you can boost sales, enhance customer loyalty and free up time to focus on growing your business in the way you want.
Packed with all the features you'd expect from a sophisticated EPoS solution, OpSuite ensures seamless transactions and streamlined operations — all with a user-friendly interface and full training provided by our expert team.
Trust OpSuite: The leading EPoS solution for modern retailers
At RMS, we are market leaders in providing efficient EPoS solutions to dynamic industries. Being a leading EPoS solution provider in the UK, we are excited to introduce OpSuite to your arts and crafts shop. Streamline your inventory and boost your sales with OpSuite.
Adapt OpSuite to your way of selling
Even for omnichannel retailers, OpSuite can be optimised to suit your specific product range and preferred way of selling. Regardless of product complexity, our system enables smooth customer service for both in-store and online shoppers. With bespoke training and onboarding workshops also available to help your team make the most of OpSuite's features, you and your staff can hit the ground running with your new EPoS solution.
Boost sales with special offer functionality
OpSuite's comprehensive special offer feature is designed to drive revenue and increase customer engagement. Easily create offers and promotions, including quantity discounts and transaction discounts selected by you. It's also possible to preview and stack special offers, helping you attract new shoppers and re-engage existing ones.
Access real-time business insights with OpSuite EPoS
Make data-driven decisions with confidence and say goodbye to complex spreadsheets, manual data analysis and inaccurate insights with OpSuite's streamlined reporting features. Identify popular items and optimise inventory, product placement and staffing levels for maximum efficiency and profitability. All the information you need, at your fingertips!
Leverage omnichannel capabilities as your business grows
With OpSuite EPoS you can manage your entire business from a single all-in-one EPoS solution, from anywhere! Whether you own a chain of arts and crafts stores, sell online, or both — OpSuite's omnichannel solution helps you manage and scale your business, regardless of where or how you sell your products.
Boost retail efficiency with intuitive EPoS software
OpSuite's intuitive EPoS system is the perfect tool for empowering your staff to deliver top-notch customer service with automated workflows and user-friendly interfaces. With our experts also guiding your sales team through a seamless journey from enquiry to sale (and beyond!), you'll soon notice how much easier processes like upselling and cross-selling can become.
Benefit from secure, reliable and efficient cloud managed EPoS
Cloud managed solutions provide a range of benefits, including automated updates, improved security and optimised mobility. With OpSuite EPoS, you won't need to house a corporate server on your store premises, or need to worry about missing another software update again. POS software updates are included in the package, so you can relax knowing that your arts and crafts business is benefiting from the latest technology.
Simplify purchasing with advanced EPoS features
Regardless of the number of suppliers or store locations you have, OpSuite's single interface allows you to efficiently manage your stock. Real-time data from OpSuite also helps keep you informed about your inventory's status, ensuring you make more informed decisions — every time! Make arts and crafts purchasing a breeze with OpSuite EPoS.
Maximise customer loyalty for your arts & crafts store
Customer loyalty is essential for the success of your arts and crafts business. With OpSuite, you can create membership clubs, loyalty schemes and referral programs — boosting customer engagement both in-store and online. It's also possible to leverage email marketing tools like MailChimp and SendGrid to personalise campaigns and drive ROI.
"I can honestly say that RMS are, and always have been, the best EPoS IT company I have ever had the pleasure of working with. They have always delivered on time, within the initial quotes and often beyond expectation. Having been with RMS for over 10 years we simply would not use anyone else."
"RMS always provide a superb EPoS service. They are quick to respond and always willing to help resolve any issues. They never fail to deliver a professional and prompt solution to any problems we may have. I would have no hesitation in recommending RMS to anyone wanting an EPoS system and support."
Frequently Asked Questions
The ideal EPoS system for arts and crafts retailers
Get more information about OpSuite delivered straight to your inbox.