How To Boost Your Store's Footfall in 2023
As a brick-and-mortar retailer, increasing store footfall is essential for driving sales and ensuring the success of your business. In this blog post, we will explore our most effective strategies to boost store footfall. By implementing these ideas, you can create a fresh and inviting atmosphere, engage with customers on a deeper level, and differentiate your store from online competitors.
Keeping Up with Seasons and Pop Culture
To attract customers, it's crucial to keep your store visually appealing and relevant. Try refreshing your windows and in-store displays by incorporating trendy and seasonal elements. By aligning your displays with the current season, you can create a sense of relevance and excitement, along with a connection with customers which encourages them to step inside your store to explore further. Remember to regularly update your displays as the seasons change; by keeping your window displays fresh and vibrant, you create a dynamic and inviting storefront that entices foot traffic and boosts your store's visibility.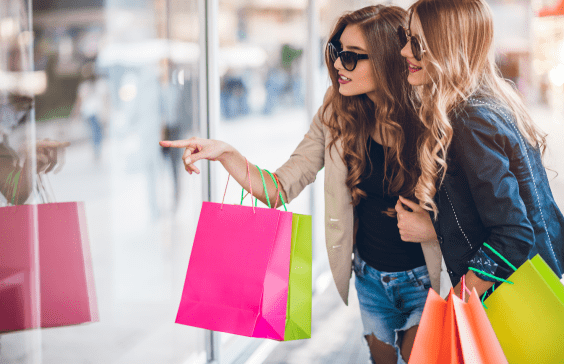 Using Eye-Grabbing Signage
In a busy location, eye-catching signage can make all the difference. Move beyond simple "SALE" posters and consider setting up signs that highlight your latest products or promotions. Make sure your signage stands out and entices passers-by to take a closer look. For instance, using a sandwich board facing towards people passing in each direction or even using electric signage to really grab attention.
Inviting Influencers or Experts
Sometimes you need external support to drive foot traffic. Consider inviting influencers, local celebrities or experts to your store for events such as product launches or even book signings. This not only attracts new visitors but also offers monetisation opportunities through additional product sales or even VIP tickets. Partnering with local celebrities or industry professionals can create a buzz and draw more customers to your store.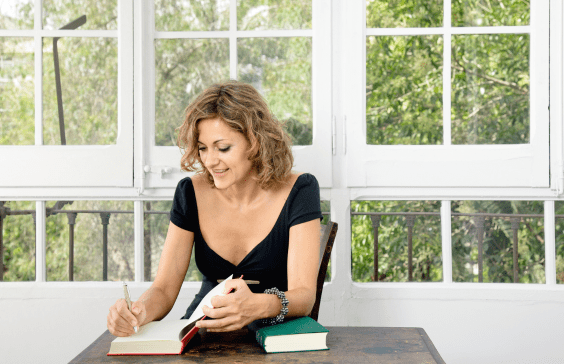 Marketing to Existing Customers
Don't forget about your existing customer base when aiming to increase footfall. Send re-engagement messages to those who haven't visited in a while, expressing how much you miss them and offering promotions or special gifts to entice them to return. You can also send reminders based on the timing of their last purchase, encouraging them to restock or by the latest version of their favourite product.
Going Beyond Selling Products
To stand out from online competitors, your store must offer more than just products. Today's customers expect experiences that they just can't get online or on their phones. This could be anything from the ambience of the store, to additional offerings such as food and drinks which encourage customers to linger (and spend more!). Consider offering in-store services relevant to your business, such as jewellery cleaning or basic alterations. Focus on selling experiential services, not just products to keep people in your store for longer and give them alternative reasons to visit.
Making it a Social Experience
Shopping in physical stores is a social activity for many people. Encourage your staff to socialise with customers beyond typical sales interactions. Greet customers warmly and engage in small talk, building a friendly atmosphere. Host classes or events that bring people together, such as yoga sessions in your sports clothing store, or a wine tasting in your delicatessen. Creating opportunities for socialisation will enhance the overall shopping experience and build a community of loyal customers.
Encouraging Social Shares and Location Tagging
Leverage the power of social media by encouraging customers to share their in-store experiences online. Display your branded hashtag and Instagram handle in strategic areas of your store and create photo hotspots, such as an Insta-worthy wall, to inspire customers to share their visit. By promoting social sharing, you can generate buzz and attract new customers through user-generated content.
Converting Online Traffic to In-Store Visitors
If you have an online presence, leverage it to drive footfall to your physical store. Use your website and social media platforms to promote in-store events, exclusive offers, or limited-time discounts. Create a seamless online-to-offline experience by allowing customers to reserve items online for in-store pickup. Additionally, consider offering promotions that can only be redeemed in-store to incentivise customers to visit.
Collaborating with Complementary Businesses
Team up with other businesses that complement your products or services to cross-promote and increase footfall. For example, a clothing store could collaborate with a nearby shoe store for a joint promotion or event. You can also consider partnering with local hotels or tourist attractions to offer exclusive deals or packages that encourage tourists to visit your store.
Hosting In-Store Events and Workshops
Organise in-store events and workshops that align with your target audience's interests. This could include product demonstrations, DIY workshops, or educational sessions related to your industry. For example, a delicatessen could host cooking classes or a beauty store could offer makeup tutorials. These events provide added value to customers and create a sense of community around your store.
Conclusion
Boosting footfall in your store is essential for the success of your brick-and-mortar business, and implementing effective strategies can make a significant difference. In this blog post, we have explored various tactics to increase footfall and differentiate your store from online competitors.
Why Choose OpSuite?
OpSuite is a comprehensive retail management software that can assist in various ways to increase footfall in your physical store. OpSuite's robust features enable retailers to differentiate themselves from online competitors and capitalise on the benefits of both the digital and physical retail realms. OpSuite empowers retailers with real-time inventory visibility, a seamless online-to-offline experience, increased footfall and sales, and a competitive edge in the market.
Why Choose RMS?
RMS have worked with ambitious businesses since 2004, supplying tailored software solutions and EPoS hardware from the Shetland Islands to the Seychelles. We work with businesses in most retail verticals, contact us and discover how we can support you to boost your store's footfall.
Sign up now for news and special offers!
*We are collecting your email information in order to add you to our newsletter recipient list. You can unsubscribe from our communications at any time. You can do this by contacting us or by clicking the unsubscribe button on any of our communications with you.
You can find more information about the details we hold about you and the way we use them in our privacy policy, and you can access this here or we can send you a copy.