Meet the Manufacturer: SUNMI
At RMS, we provide only the highest quality hardware and pride ourselves on our extensive range of market-leading technology – which is why we now offer SUNMI Android POS hardware. SUNMI is an IoT company who are committed to bringing smart IoT devices to market and supporting integrated cloud services, to build an interconnected world.
Established in 2013, SUNMI unveiled their first product in 2016 and since then have successively launched a series of commercial IoT products such as mobile terminals, payment terminals, desktop terminals and kiosks.  In 2020, they officially launched their Business Internet of Things (BIoT) Strategy; through the development of smart IoT devices, operating systems and an integrated IoT cloud management platform, they bring digital transformation to every business.
Product Spotlight: SUNMI D2s EPoS System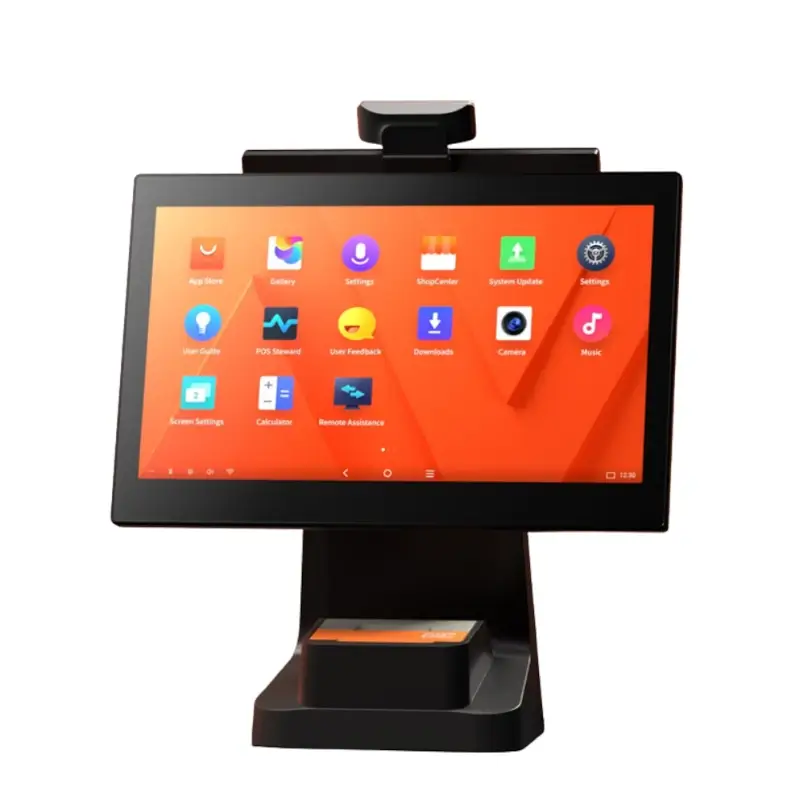 The compact D2s Android 7.1 POS terminal features a 15.6″ screen with the option of a 10.1″ customer display which enables you to show promotions and sales information to your customers. The interior cable trunking will keep your cables hidden and the in-built 58mm Seiko printer will ensure your till area is free of clutter. This terminal can be combined with a cash drawer and keyboard for an integrated solution.
Product Spotlight: SUNMI T2s Lite EPoS System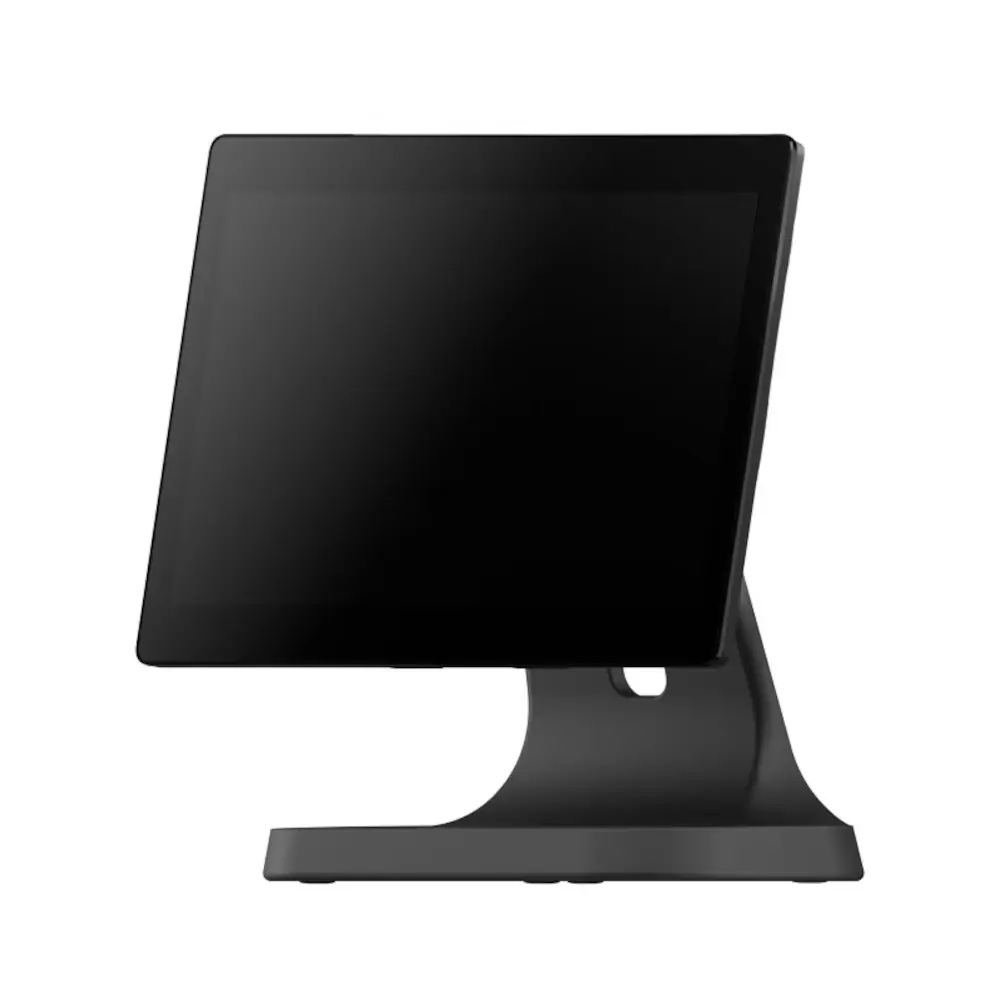 The SUNMI T2s Lite is an upgrade to the T2 Lite with improved memory capacity. The T2s Lite offers WiFi, Bluetooth and optional 4G connectivity and runs on Android 9 with the SUNMI OS platform.
The T2s Lite comes with two second screen options: a 15.6″ LCD and a 10.1″ LCD. This terminal can also be wall-mounted with a VESA mount accessory and NFC and MSR modules are available.
Product Spotlight: SUNMI L2s Handheld POS Terminal
The Android 9 L2s is a handheld mobile POS device built for frontline operations. This rugged mobile can withstand 1.5m drops to concrete and has an IP65 rating. The ergonomic design allows the device to be operated with one hand for ease of use.
There are 3 versions available: L2s Standard, L2s Scanner and L2s RFID.
Product Spotlight: SUNMI V2s Handheld POS Terminal with Built-In Printer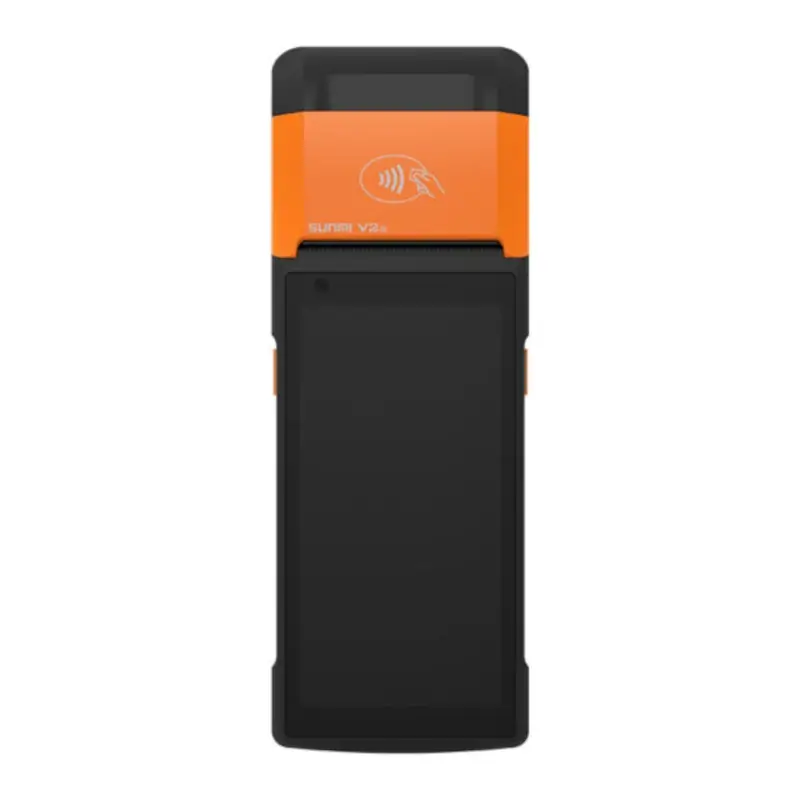 The SUNMI V2s smart mobile device is ideal for taking orders, checkout, loyalty management and queue busting. With the option of an integrated 2D scan engine and a label printing version, the V2s is ideal for a wide range of applications including retail, hospitality and entertainment.
Product Spotlight: SUNMI NT210 58mm Thermal Receipt Printer
The SUNMI NT210 58mm Thermal Receipt Printer is sleek and modern in design and features a high-performance 58mm Seiko thermal printhead with a maximum print speed of 165mm per second.
The NT210 can be positioned either upright or on its side to fit underneath a counter and includes LED indicator lights to alert you to the printer status including paper shortages, temperature and printhead faults or power voltage issues.  The added zig-zag cutter design enables easy, one-handed receipt tearing.
At RMS we are proud this exciting hardware range to our customers. To view our full list of SUNMI products, visit our website here.
Why choose RMS?
RMS have worked with ambitious businesses for over 18 years, supplying tailored software solutions and EPoS hardware throughout the UK and further afield. Please contact us and discover how we can support your business to increase profits with the latest technology.
Financing Your New EPoS Equipment
RMS have partnered with Bluestar Leasing to offer our customers an affordable means to lease their new EPoS equipment. To obtain an instant lease quotation through our quotation tool, select your business type, input the net cost of your new equipment and choose your lease term.
For more information on how leasing your EPoS equipment can benefit your business, watch this short video:
Sign up now for news and special offers!
Join our Newsletter
*We are collecting your email information in order to add you to our newsletter recipient list. You can unsubscribe from our communications at any time by contacting us or by clicking the unsubscribe button on any of our communications with you. More information about the details we hold about you and the way we use them can be found in our privacy policy, and you can access this here or we can send you a copy.