OpSuite – Omnichannel Commerce Made Easy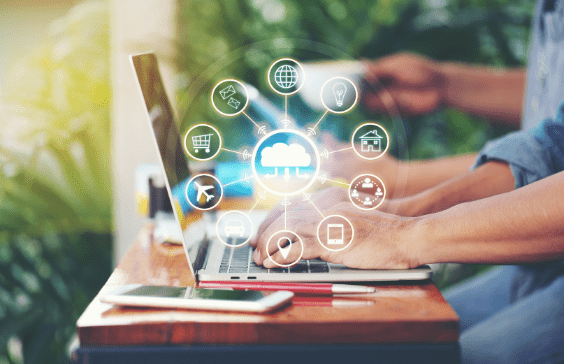 The pandemic created a significant growth opportunity for retailers who were agile enough to move their businesses online during 2020/21. and switch to an omnichannel commerce model. Consumers were already putting convenience at the top of their priorities and when movement was severely limited, the retailer who offered the most convenient service was the first choice for most, with pricing taking a close second.
Now we have emerged from the pandemic and are living largely restriction-free, convenience has remained a top priority for many shoppers with a notable shift towards online shopping. Retailers have been forced to adapt in order to remain competitive but now face the challenge of offering that all important seamless experience – known as the effortless economy.
Retailers must now contend with the most complex set of buyer demands ever faced. Today's shoppers expect products to be in-stock, at the right price and in the right place – every single time. A recent survey showed that 90% of shoppers prioritised convenience above all while 76% agreed it was a priority and a further 74% admit having abandoned their online shopping carts when faced with an overly complex checkout process.
In order to deliver the service levels expected by today's consumers, retailers must optimise experience at every single touchpoint, from product discovery right through to delivery and even returns.
Total Commerce
Total Commerce is the concept that retailers must sell wherever their customers choose to shop. Whether that be in-store, on a retailer's eCommerce website, on a partner's website, or on an internet marketplace such as eBay or Amazon.
There are two inherent challenges faced by the Total Commerce retailer:
Remaining connected to your customers across multiple environments
Continually adapting to changes in these environments in order to meet customers' needs
Both challenges can only be met with the back office right technology which seamlessly integrates with every channel, and is capable of adding new channels to the mix as they emerge into the marketplace.
In order to fully embrace Total Commerce, retailers must therefore address three areas:
Growth across new sales channels
Automation of operations
Complete control over business with data-driven decision making
With research showing that 96% of retailers accelerating their adoption of new sales channels during the pandemic, it's clear that brands are prioritising technological advancement within their businesses. 48% of retailers report that they actually increased their investment in IT in 2021, rising to 71% of businesses in 2022 – the highest level of IT investment in the retail industry in 5 years.
Omnichannel Retail is a core element of the Total Commerce approach – that is ensuring you are present where your customers expect to find you, including online marketplaces. While Amazon and eBay are nothing new, the mass adoption of these sales channels by retailer is a recent trend with 79% now selling on Amazon and 42% now selling on eBay.
However, these marketplaces are very different and require completely separate software integrations if you are to unify your processes (and Amazon is a notoriously complex integration). This level of complexity typically involves large investments in IT infrastructure and development time and the cost and level of complication involved is a barrier to entry for many.
For the average omnichannel retailer, online marketplaces account for up to 20% of sales so it's vital that the operational processes are automated to avoid adding to your administrative burden and operating costs, and that the fulfilment process is as efficient as possible. Interestingly, research undertaken by Next demonstrated that it was feasible to offer certain demographics speedy delivery yet not to offer it to those who were less motivated by delivery lead times. Using these insights they were able to reduce their fulfilment costs while also increasing online conversion rates by 10%.
Business Visibility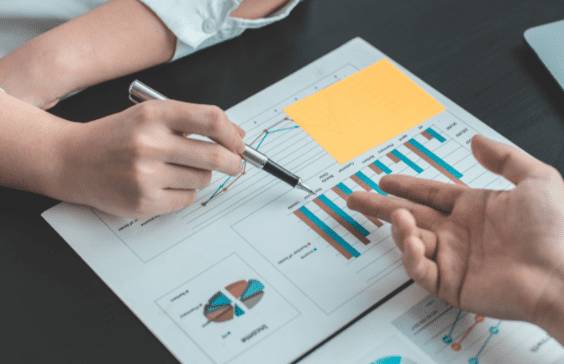 While omnichannel selling is essential to the Total Commerce strategy, it creates a number of issues when it comes to business visibility. Multiple product listings across several sales channels swiftly becomes a minefield when it comes to inventory management. For example, when an item is ordered from a single channel, stock must update across all other channels in order to avoid overselling. Without a suitable back office system, this becomes a manual job and is open to error, as well as taking up valuable time which could be better spent elsewhere.
Having a single view of your business is one of the biggest challenges for omnichannel retailers, particularly if they began selling in one location and have expanded into many without investing in a true omnichannel solution. The short term answer may be a 'sticking plaster' API or integration but this is simply not sustainable, particularly as new channels and fulfilment methods are emerging all the time. Currently just 14% of retailers have implemented a singular platform to manage their entire estate of products and channels and it's common for up to four different software systems to be used for retail business management, while a staggering 43% admit to using more than four management tools.
Of those who have yet to implement an all-in-one solution, 70% report difficulty in sourcing accurate data to inform decision-making, only 20% have real time inventory data and 11% struggle to access sales data across their channels. There are 2 solutions to these issues:
Spend an inordinate amount of time and resource to gain the data and information you need to make informed business decisions
Implement an omnichannel retail management solution
Of the retailers who are yet to implement a unified solution, over 75% agree that a centralised platform would:
Improve business performance
Increase agility and improve customer experience
Improve efficiency and reduce costs
So, while your priority might be to expand your sales channels, it's worth investing in a suitable management solution first. When it comes to specific areas in which to invest, 30% say they will invest in analytics and over 25% agree that automation is a key target.
About OpSuite
RMS' retail management solution, OpSuite, is a total business management tool. With OpSuite OpServices API integrations for accounts software, eCommerce & channels such as eBay and Amazon, you can unify your entire retail business. Features and benefits include:
A single platform for all areas of your business
Unified stock and inventory control
Pricing by location and by customer type (trade and consumer), bulk pricing changes and 6 types of special offer
Loyalty and gift vouchers
Purchasing features
Invoicing and invoice and PO matching
Fulfilment, including multi-bin, picking and packing lists and weights and dimensions
CRM with GDPR-compliant functionality
EPoS for single or multiple locations, product modifiers and sales rep revenue reports
Natasha's law allergen labelling for use with scales
And much more
Why choose OpSuite?
OpSuite has been built specifically for ambitious retailers who want to grow their business and includes all the features you need in a unified, omnichannel retail solution. If you're current solution is simply no longer fit for purpose and doesn't meet the demands of your business, or if you're a new business with extensive growth plans who needs a future-proof solution, book a discovery call with our team. We would be delighted to explain the benefits of our omnichannel solution and how it can help you to grow and become more efficient. Call our team on 0800 138 0050 or contact us here.
Sign up now for news and special offers!
*We are collecting your email information in order to add you to our newsletter recipient list. You can unsubscribe from our communications at any time. You can do this by contacting us or by clicking the unsubscribe button on any of our communications with you.
You can find more information about the details we hold about you and the way we use them in our privacy policy, and you can access this here or we can send you a copy.