Cost of living crisis – Insights into the pricing strategies of some of the UK's largest retailers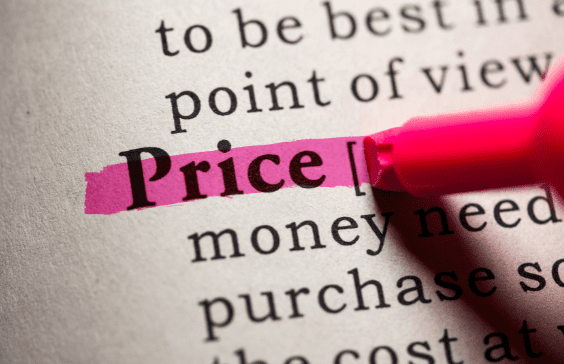 With inflation at a 40-year high, we're all feeling the pinch. The cost of living is soaring, but so is the cost of doing business. Whether it's at the petrol pump, in the supermarket or in your energy bills, the cost of living crisis is hitting consumers everywhere, but it's also hitting retailers. So, deciding when and how to pass your higher costs onto your customers through your retail pricing is a delicate balancing act. Too much too soon and you risk alienating those customers who are suffering the most, too little too late and you risk your own livelihood and that of your employees.
Duncan Brewer, partner at EY's strategy consultancy EY-Parthenon warns that retailers should understand how their customer base is being affected by inflation before making the decision to increase prices:
"Every consumer is different. Without knowledge of how their customers will be affected, a retailer will be unable to understand how much of the cost rise they can pass on to their shoppers without driving them into the arms of a competitor."
Before taking action, it's also important to alleviate your own cost base wherever possible; price rises should be considered a last resort. One way to do this is to increase efficiency wherever possible. For example, by maximising your energy efficiency in the face of soaring utility bills. Another is to rationalise your product range which will allow you to focus on your best-selling, core products.
In this blog we'll take a look at the strategies being implemented by some of the UK's largest retailers and see what other retailers can learn from them.
Supermarket Pricing Strategies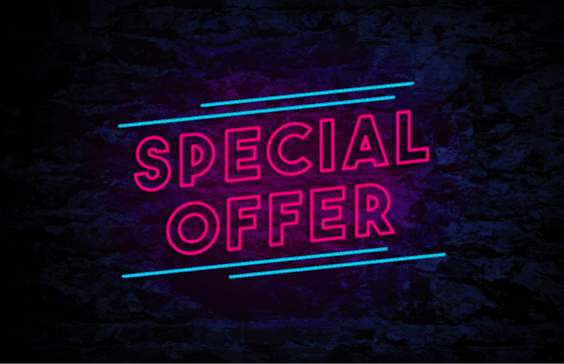 The supermarket sector is one of the most competitive areas of retail in the UK. Known as the Big Four, Tesco, Sainsbury's, Asda and Morrisons held a relative oligopoly over the sector until the budget supermarkets, Aldi and Lidl, began to win a share of the mainstream market as Brexit, Covid and inflation began to hit shoppers' pockets. As prices are rising rapidly across most commodities, the Big Four have a price war on their hands and Marks & Spencer Chairman, Archie Norman, predicts food prices could rise by a further 10% this year.
As prices continue to climb, shoppers of all demographics are turning to the budget supermarkets. To mitigate their reducing customer base and boost their value perception, the Big Four are implementing price cuts and hard-hitting promotions such as Tesco's Clubcard Prices, Low Everyday Prices and Aldi Price Match pricing strategies. This three-pronged pricing strategy appears to be working, with Tesco's value perception rising by 483 base points in the past couple of years; this is a significant win.
Tesco's Chief Executive, Ken Murphy says:
"We offer no reason to go anywhere else other than Tesco from a price competition point of view, and we are going to make sure you get a great quality product at that price. Through the low everyday prices model, we can take away the need to go to a Home Bargains or a B&M for your household products or your health and beauty products because you'll get them just as cheaply at a Tesco."
While Tesco appears to be winning the price war against the budget options with their clever strategy, Morrisons and Asda have implemented targeted price cuts. However it appears that cutting prices alone may not be enough, with Morrisons' sales falling nearly 12% in the first quarter of 2022.
Shrinkflation
Shrinking product size without changing the price, AKA shrinkflation, is another pricing strategy. While it may seem a tad cheeky, it's an effective way to cut costs. For example, Nescafé shrank their Azera Americano decaffeinated instant coffee from 100g to 90g in early 2022 while the RRP remained at £5.49; that's the equivalent of an 11% increase in price. And they're not the only ones with Walkers Crisps implementing a similar strategy by reducing the number of packs of crisps in a multipack while holding the price steady.
While this can offer retailers a quick win, it's a risky strategy as customers can feel short changed once the changes are discovered and this could result in reputational damage.
The rise of 'own brand'
If you sell 'own brand' products, you may have noticed an increase in sales as shoppers opt for lower cost, unbranded products. Another benefit of offering own brand products is that you have more control over both the cost of manufacture and the selling price. Reformulating your product to use alternative components or ingredients which are less costly may also be an option; a tactic popular among Unilever brands.
One retailer experiencing soaring own brand sales is Superdrug. Chief Commercial Officer, Simon Comins, said:
"We recently spoke to some of our customers and 80% said that they are starting to change their shopping habits in an effort to combat the rising price hikes. 92% of shoppers asked said that they would consider switching to own-brand products in light of the current climate and so we have been working behind the scenes to make quality own-brand products at a competitive price to give our customers little luxuries at lower prices."
Is passing on price rises always necessary?
Could a price freeze be the best strategy for your business? Some large retailers such as Weird Fish have done just that in order to protect their market share. However for many it seems that margins are not sufficiently high for this to be a realistic, long term strategy.
Weird Fish Customer Director, Ben Mercier, said they will have to "watch costs like a hawk, and work in close partnership with our suppliers to ensure the most efficient and effective supply chain possible. We will reassess our strategy later down the line as market conditions continue to change."
Implementing a price freeze is not without its risks as a sudden or surprise increase in costs could lead to unexpected losses, or even dropping the freeze and putting prices up. If a price freeze is out of the question, value for money becomes a key consideration for customers and it's up to the retailers to communicate the true value of their products.
Final thoughts
Whichever strategy you adopt in your retail business, being agile is key. The retailers who are best prepared to weather the storm are those who are willing to change tactics quickly in the face of emerging trends. Whether that is to implement price changes across the board, on certain lines or in specific locations, it's vital you have the technology to hand that will not only identify opportunities and threats, but also enable you to implement changes instantly.
OpSuite is a sophisticated retail management solution which offers real-time data that informs intelligent decision making and allows you to manage an entire estate of retail outlets from a single interface. It's ideal for bricks and mortar stores, eCommerce retail and omnichannel businesses with single or multiple locations. Manage your stock, purchasing, invoicing, fulfilment, pricing and all aspects of your EPoS with this secure, user-friendly, cloud-based solution from RMS.
Why choose RMS?
RMS have worked with ambitious businesses for over 18 years, supplying tailored software solutions and EPoS hardware throughout the UK and further afield. Please contact us and discover how we can support your business to increase profits with the latest technology.
Sign up now for news and special offers!
*We are collecting your email information in order to add you to our newsletter recipient list. You can unsubscribe from our communications at any time. You can do this by contacting us or by clicking the unsubscribe button on any of our communications with you.
You can find more information about the details we hold about you and the way we use them in our privacy policy, and you can access this here or we can send you a copy.