Did you buy an EPoS system instead of a solution?
An EPoS solution is so much more than a till. It can revolutionise the way you run your retail business so it's essential that your EPoS solution works exactly how you need it to. If you've invested in a system and it's just not working as you expected, accepting that you need to make a switch can be a hard pill to swallow.
You may feel like you've invested so much in your EPoS that you simply can't justify the expense of starting over. But ask yourself this: does the cost of wasted time, wasted resources and making do with what you have outweigh the benefits of a streamlined solution that meets all of your needs for years to come? We're guessing the answer is no so it may be time to accept the inevitable and bite the bullet.
The 2023 Spring Budget came with the announcement of tax deductible IT investment for the next three years, so now is a great time to be considering making a switch. You can read about what the Spring Budget means for retailers in our previous blog.
If you're looking to change your EPOS system, you may be wondering where to start. The process may seem daunting, but with a bit of planning and research, you can ensure a smooth transition. Read our guide on what to do if you've chosen the wrong EPoS provider for your business, and how to get the right solution from RMS.
Step 1: Assess your current system
The first step in changing your EPOS solution is to assess your current system and find out what it is you need from an EPoS solution. Ask yourself the following questions:
What features does my current system have?

What features am I missing?

Are there any technical issues with my current system?

Is it scalable?

Are there any compatibility issues with other systems or software I use?
Once you've answered these questions, you can begin researching potential new solutions that will meet your needs.
At RMS we offer a range of expert EPoS services, including professional project scoping. We don't believe in a 'one-size-fits-all' approach and our scoping exercise will identify your exact needs. While your business keeps running as usual, we'll be gathering all the information required on your current EPoS system and create a project plan to deploy the perfect EPoS solution.
Step 2: Research EPoS providers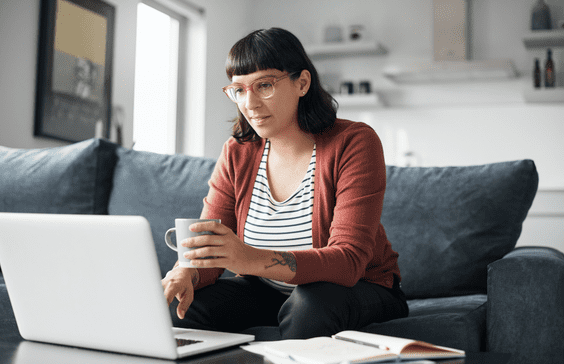 Once you've assessed your current system and identified the features you need from an EPoS solution, research EPoS providers that can meet those needs. Look for providers that have experience working with businesses similar to yours and check out reviews from other customers and industry experts to get an idea of which solutions are the most reliable and user-friendly. You should also consider the cost of the new system and whether it offers any additional features that could benefit your business. Finally, make sure that the new system is compatible with any existing software you wish to continue using, such as your accounting package.
An EPoS solution from RMS combines the powerful OpSuite software with EPoS hardware from market-leading brands such as AURES and OXHOO. Our range of hardware includes terminals, scanners, cash drawers, thermal printers, weighing scales and mobile computers so you can be sure we'll find you the perfect solution.
Step 3: Plan your transition
Once you have selected your new solution but before you make the switch, plan your transition. This should include training your staff on the new system, migrating your data, and testing the new system to ensure it's functioning properly. Make sure you schedule downtime for the transition to minimise disruption to your business.
As part of our EPoS services, we offer workshopping with a unique approach to each individual business. We pride ourselves in offering high-quality staff training to ensure that your EPoS project is successful and you gain maximum benefits from your solution.
Step 4: Monitor and evaluate
After implementing your new EPOS system, monitor it closely to ensure everything is working as expected. Evaluate the system's performance, gather feedback from your staff, and make any necessary adjustments with your EPoS provider.
Conclusion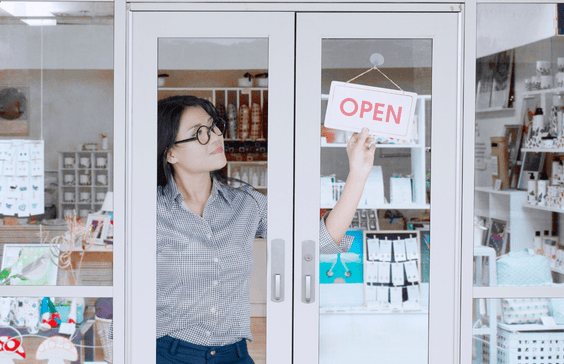 Changing your EPOS system may seem like a daunting task, but with proper planning and research, you can ensure a smooth transition. By following these steps, you can choose a system that meets your needs, implement it properly, and continue to grow your business with confidence.
Why Choose RMS?
At RMS we have over 18 years experience in providing a unique solution for every business. If you're worried you're not getting the most out of your current EPoS system, our expert team can assess and review your existing EPoS system and help you through the process of choosing a new EPoS solution. Whether you're a single store or an omni-channel enterprise, we can discover together if OpSuite EPoS is a better match for your organisation.
Get in touch with RMS to answer any questions about our OpSuite Retail Management System. We have extensive retail knowledge to find the best system for your business. Whether to discuss how we can help your business thrive or give you an estimate, we'd love to hear from you.
Prefer to talk to one of our experts? No problem! Call our team on 0800 138 0050.
Sign up now for news and special offers!
*We are collecting your email information in order to add you to our newsletter recipient list. You can unsubscribe from our communications at any time. You can do this by contacting us or by clicking the unsubscribe button on any of our communications with you.
You can find more information about the details we hold about you and the way we use them in our privacy policy, and you can access this here or we can send you a copy.