A Guide to Capturing the Millennial Market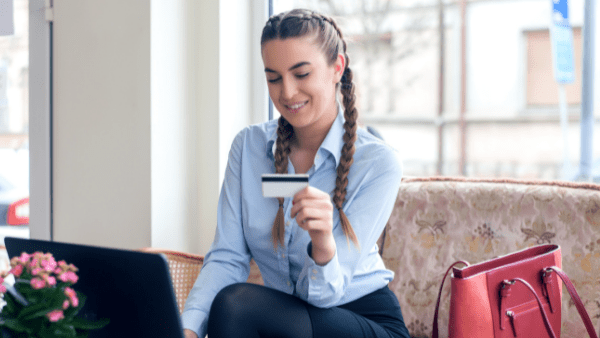 Born between 1981 and 1996, millennials are now in their late twenties to early forties and are the first generation to grow up totally immersed in the digital world.  While Baby Boomers and Generation X-ers have significantly more spending power as a whole, the 14m strong millennial market in the UK is certainly not an audience to be neglected.
So, with technology at the heart of the millennial's daily life, how do you attract this crucial cohort of shoppers? Let's take a look at the key characteristics of this generation and how retail technology can support you in appealing to their needs and beliefs.
Critical thinkers
Research shows that millennials are critical thinkers who are less likely to make impulse purchases than their younger counterparts, especially when it comes to high ticket items. Ensuring your website contains detailed product information, including high quality imagery, will instil confidence in the shopper that they have satisfied their need for research before making a purchase.
Similarly, ensuring that equivalent information is available in-store, whether that be through marketing materials or through well-informed staff who can confidently answer any question, will help to win over the millennial shopper.
While your staff can be well trained in your product and service offering, there's no match for a database of detailed information (and millennials love details!). Your retail management solution should provide all the product information needed for purchasing decisions to be made – putting it at the fingertips of store assistants and shoppers.
Tech-Savvy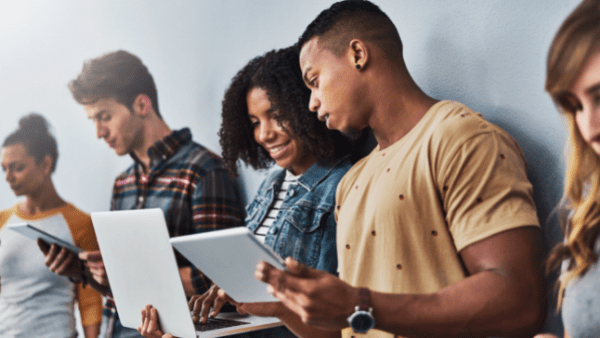 Having grown up in an era of swiftly evolving digital technology, this generation is among the most tech-savvy of all adults. With smartphones a prominent feature in their daily lives, this group of shoppers is more likely to purchase online than others, whether that be through a computer, tablet or smartphone. Ensuring your eCommerce site is mobile-friendly and optimised for varying screen sizes is key to providing a smooth shopping experience.
Even more importantly, if it doesn't link to your in-store PoS system then you're not providing a seamless experience – and even worse – your stock levels will never be accurate so you're bound to disappoint.
Time Sensitive
Millennials are known to value their time and once they have decided to make a purchase, the most important factor is speed. Ensuring your store's EPoS system can handle high volume purchases efficiently will reduce waiting times and shopper frustration.
When it comes to eCommerce, a complex or clunky checkout process with restricted payment methods is sure to frustrate the millennial who prefers swift and smooth transactions. Offering a quick guest checkout or account sign-in via social media will reduce friction and mitigate cart abandonment.
Enabling contactless payment methods is another imperative as Apple Pay and other mobile and wearable device payments are favourites for this time conscious, technologically advanced group.
Conscientious and Ethical
The millennial market is typically conscientious and they tend to value a brand's ethics, sustainability and environmental credentials. Often cause-aware, they are more likely to select a retailer which mirrors their values and shun those which don't demonstrate environmental or ethical accountability.
Making small changes to your operations can make a meaningful impact on how your business is perceived. For example, emailing receipts instead of printing them, offering 'green' delivery, or even carbon offsetting demonstrate commitment to sustainability which is a key interest to this group.
The Social Media Generation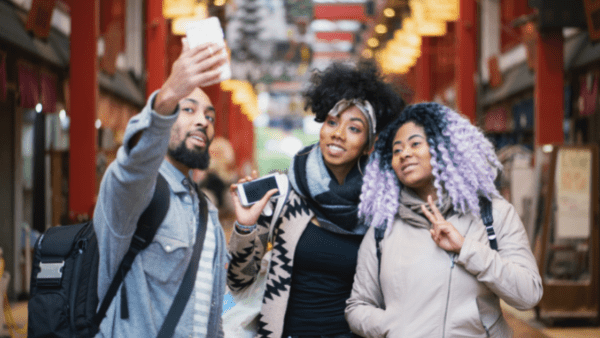 While millennials may somewhat overlook TikTok and Snapchat, Facebook and Instagram are key social medial platforms and they can spend up to 3 hours per day scrolling through these social sites. If you want to get a message to this demographic, Facebook and Instagram (which are now conveniently owned by Meta) are ideal platforms.
Even if you don't have the means to undertake paid advertising, you can grow your audience organically and encourage your followers to share their own content featuring your products, known as User Generated Content (USG). USG can be significantly more powerful than contrived, paid-for advertising and an extremely effective means of marketing your products.
To take advantage of these powerful platforms, ensure your store, website and any digital communications feature your social media handles so you can be easily found.
Get Personal
Of all the generations, millennials are the most likely to share their data which is great news for marketing. With a sophisticated retail management system you can send bespoke offers based on their preferences by email, which just happens to be their preferred method of marketing communication.
Build brand loyalty even further with club memberships and a customer loyalty scheme with points and offers redeemable in-store and online to maximise selling opportunities and keep them coming back.
And finally…
You should now be convinced that the millennial market is worth paying attention to, and have some ideas on how to do this. However, don't be fooled into thinking it's an easy market to target without the right technology to back up your plans – after all they are the most technologically advanced generation of adults.
Before you launch into any of the ideas covered in this article, make sure your retail management system is up to scratch or you could do more harm than good. For example, if your current solution doesn't support loyalty schemes, email marketing or connect your eCommerce to your in-store PoS, you're just not ready to employ sophisticated marketing tactics.
If that sounds familiar, why not book a discovery call with our team who will be delighted to offer free advice. Call us on 0800 138 0050 or contact us here to begin your journey.
Sign up now for news and special offers!
Join our Newsletter
*We are collecting your email information in order to add you to our newsletter recipient list. You can unsubscribe from our communications at any time by contacting us or by clicking the unsubscribe button on any of our communications with you. More information about the details we hold about you and the way we use them can be found in our privacy policy, and you can access this here or we can send you a copy.